Protestor
First Place (tie), Photography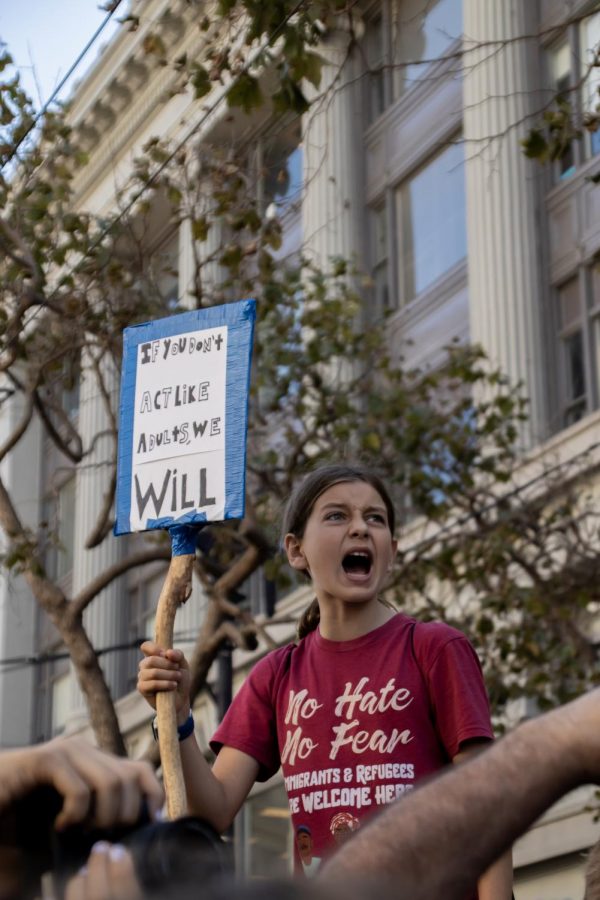 Natalie Seiler is a photographer for the Acalanes High School student newspaper, Blueprint. Her photograph captures the anger and determination of a young protestor in support of immigrant rights.
This photograph was an honoree in the 2020 Lesher Awards competition. 
Leave a Comment
Your donation will support student journalists of Contra Costa County. Your contribution will allow us to enhance our website and raise funds for student scholarships and to support journalism teachers.