Rapid Reviews #1
First Place, Excellence in Podcasts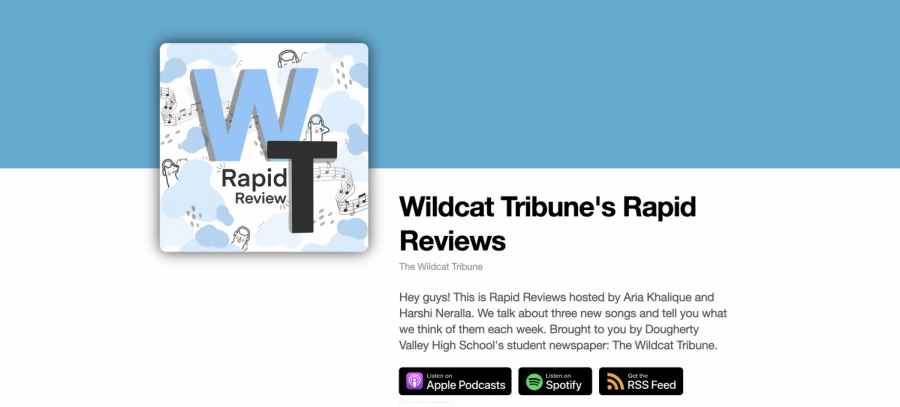 Hear the winner for best overall podcast, Rapid Reviews here. 
"Rapid Reviews" is hosted by Aria Khalique and Harshi Neralla. In each episode they talk about three new songs and tell you what they think of them. This podcast is brought to you by the Dougherty Valley High School's student newspaper: The Wildcat Tribune.
The team behind KQED's "The Bay" judged this entry and noted:
"We enjoyed the conversation between the two hosts. This is very important since podcasts are such an intimate medium. The hosts feel veryknowledgable about the songs/artists they're reviewing and you get the sense that they're having fun. We like how the students asked each other questions. That's a good format and good way to get each other talking in conversation. The format of the show is very clear from the beginning, which makes the show easy to follow."
This podcast was an honoree in the 2020 Lesher Awards competition.
Leave a Comment