Double NPR: Episode 2: The Electoral College
Second Place, Excellence in Podcasts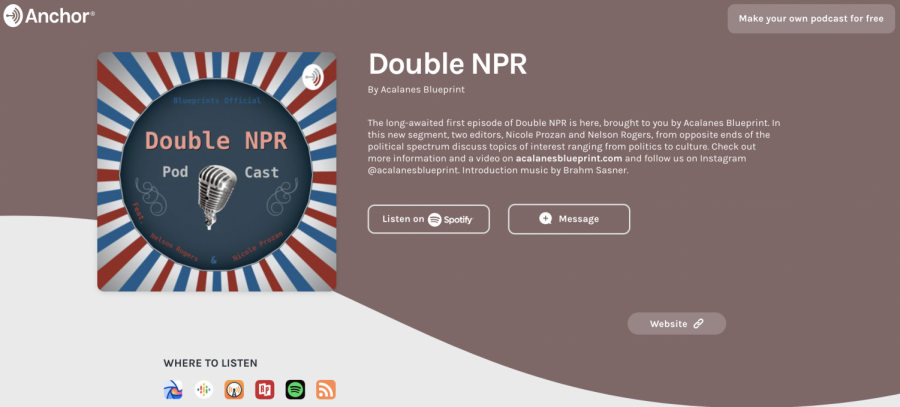 Listen to second place, best podcast here from Acalanes Blueprint staff. In this episode, editors Nicole Prozan and Nelson Rogers debate the pros and cons of the electorial college. New episodes of "Double NPR" are posted weekly. The "Double NPR" team says, "We are bringing civility back to politics, one podcast at a time."
The team behind KQED's "The Bay" judged this entry and noted:
"The hosts sound very knowledgeable and comfortable with the subject matter. We feel like we learned something about the electoral college. The hosts do a good job moving the conversation along in a lively way. Towards the end, we liked how the hosts wrapped things up with a good 'summary' of what happened. It's a good way to keep listeners' attention."
This podcast was an honoree in the 2020 Lesher Awards competition.
Leave a Comment