No more freshman football as Patton sings goodbye to Cal High
Second Place, Sports Writing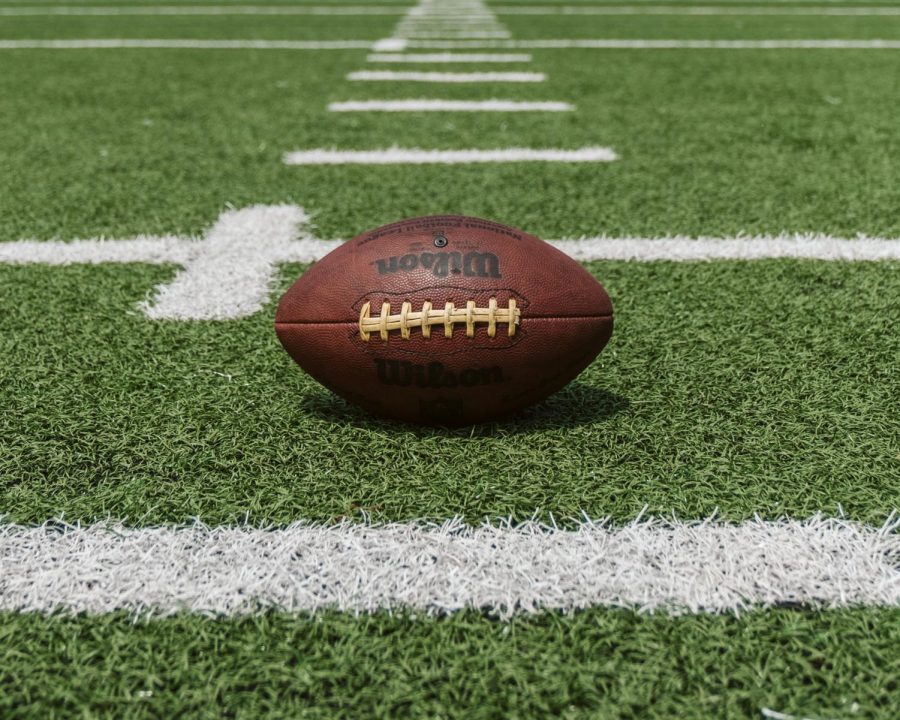 California High School is not fielding a freshman football team for the first time in school history this season because too few players tried out for the team.
About two dozen freshman have joined a group of sophomores to make up the Grizzlies' JV team, which is undefeated heading into Friday's game against De La Salle.
"I saw the writing on the wall, but I never thought it would happen here," said PE teacher Joe Sussman, who coached the freshman team for 15 years.
Although Sussman has not been involved with the program the past two years, he saw a decline in the number of players coming out for the team. After around only two dozen freshman showed up to tryouts this summer, the school combined them with the sophomores on the JV team, which needs 50 players to have a complete team, JV coach Ryan Anderson said.
Since freshmen are moving up another level there are new challenges playing against older students, but so far it has worked out well, Anderson said.
"Some of the freshmen start for our JV team and are thriving because of the increased competition," Anderson said.
Added freshman Jack Pollock, "Even though the sophomores have more experience, this makes a good challenge."
The freshmen and sophomores are working together well so far. Even though they're a year younger, the freshmen are still getting many opportunities on the team.
"Most of the starting sophomores give more opportunities to the freshmen so they can develop during practice," sophomore Jason Duggs said. Anderson said getting the new freshmen to blend in with the sophomores on the JV team has not been a problem at all
"Most [players] were already familiar or friends with each other from other sports or middle school, and that bond has only grown stronger because of the camaraderie that is developed with a team sport like football," Anderson said.
Freshman player Brody Bartush agreed, saying he was friends with a lot of sophomores on JV before joining the team.
"The returning sophomores have been both nice and supportive to us freshmen," Pollock said.
Cal is not the only school in the district without a freshman team. Dougherty Valley hasn't fielded a freshman football team in a couple years. All of the other EBAL schools field a freshman team.
"The demise of freshman programs at suburban, large, somewhat upper middle class school is a reflection of the trend," said Mark Tennis, the editor and publisher of CalHi Sports.com.
In fact, there has been a decline in football signups statewide between 3 to 4 percent each year over the past few years, Tennis wrote in an email. Although a lot of schools like Cal adjust well by combining freshman and sophomores on a JV team, Tennis said schools could feel an effect of not having a freshman team when some parents are deciding where to send their kids to school.
"A prominent school like De La Salle isn't going to see its freshman team dropped anytime soon," said Tennis, noting this could benefit such programs. "[Parents] are not as likely to go to their neighborhood school and instead will look at a school that does have freshman football."
The problems with the declining signups for football is not something unique to the Bay Area or even the state. Nearly 31,000 players have left the game of high school football nationwide, or about 3 percent, since the 2018-19 season, and the current trend shows this decline is not going to stop anytime soon, according to a recent article in Forbes Magazine.
Last season, about 1 million six thousand players signed up. This was the lowest number of high school football signups in 20 years, when about 1 million two thousand students played, according to the Forbes article. Today, only 1 in 5 high school students are playing football, compared to 1 in 4 students 20 years ago, Forbes reported.
The concern with concussions could be a major reason why players are leaving the sport, according to Forbes .
About 5 percent of high school football players will suffer a concussion during the season, according to prevacus.com, a medical website that focuses on concussions. The connection between concussions and other brain injuries to professional football players have also made national headlines and have been the topic of numerous studies the past couple of years.
"A lot of students may be turned away based on the issue of concussions," Sussman said.
Sports editor Andrew Sousa contributed to this story.
This story was an honoree in the 2020 Lesher Awards competition.
Leave a Comment