Managing the responsibilities of being a student-athlete
Honorable Mention, Sports Writing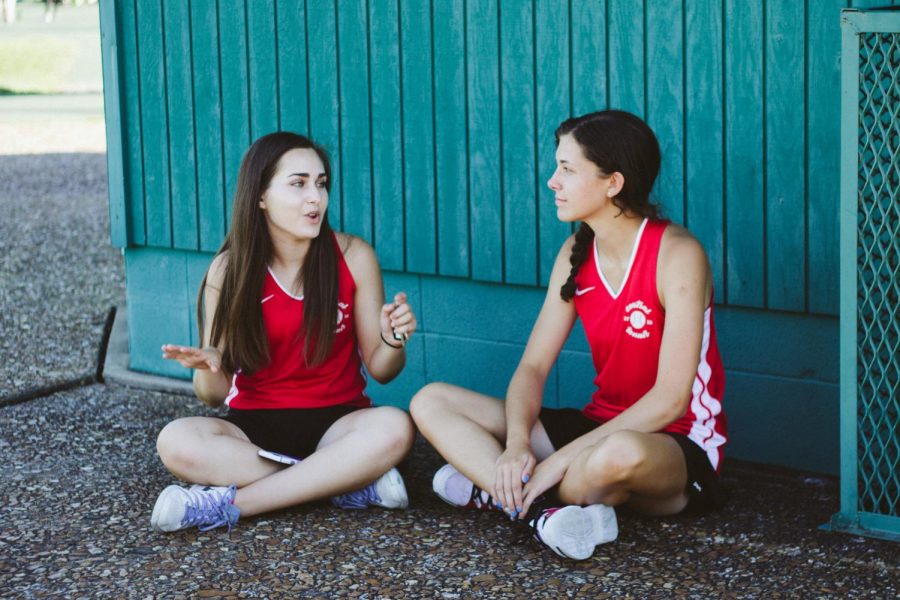 Being a student athlete is hard work — it's like having two jobs. 
In fact, it really is two jobs. Student athletes have to keep up with their schoolwork and do well in their sport. Each activity can be challenging by itself. Doing both means double the effort.
"I spend two-to-three hours practicing for sports," said senior Christopher Moreida, captain and quarterback of the varsity football team. "I struggle because I get home late and have less time to do school work."
Hillary Castillo, a junior and a member of the girls' tennis team, said being a student athlete is hard because she has to manage her time between school and sports. "I try to get my work done in school hours if not after practice," she said.
While student athletes may find the balance difficult, they say it's worth the effort because of the release sports can provide.
"I use sports to forget about school for a few hours," Moreida said.
Castillo said she uses tennis as a way to "get out" and distract herself from things going on in her life, including school.
But just as important, they say, student athletes play because it's fun.
Student athletes say they know they need extra support to succeed because of how stressful school and sports can get.
Senior Donovan Phan, a varsity football player, said, "I would ask for help from my friends, coaches or teachers." And they responded. Teachers tutored at lunch and after school, Phan said. Friends helped with notes and letting him know when work is due. And coaches were flexible about being late to practice when he had study hall or some other conflict that affected his grades.
Deryk Hudson, Richmond High's athletic director as well as an art teacher and baseball coach, said there are approximately 300 student athletes at Richmond High.
" I have just one word and it's sacrifice," Mr. Hudson said, "Sacrifice is when you give up something for something greater at the moment… You have to make sacrifices in order to be successful in anything."
This story was an honoree in the 2020 Lesher Awards competition.
Leave a Comment