'Frozen 2' delivers beautiful message of sisterhood, empowerment
Honorable Mention, Arts & Entertainment Writing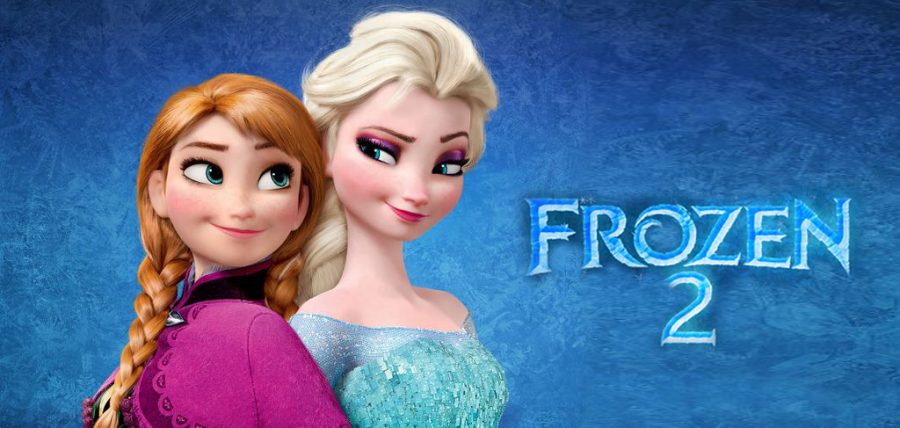 The sequel to Disney's "Frozen"was a box office sensation, grossing about $130 million in North America and $228.2 million internationally, according to The Hollywood Reporter, but does it compete with the original phenomenon?
"Frozen" was such a huge success that fans screamed for more. In the rush to satiate the fan's desires, Disney's sequel feels a bit slapped together at times, but overall, "Frozen 2" is a very successful sequel. Disney gave us what we wanted – more of our favorite characters, more catchy tunes, and an expanded world beyond Arendelle (Spoiler Alert!).
The original crew is back with high spirits and new outfits. We see Anna, Elsa, Kristoff , Sven and Olaf enjoying life inside Arendelle with their song "Some Things Never Change," which foreshadows that some things will, in fact, change.
The quintet heads north to a place called the Enchanted Forest to find the cause of natural disturbances that have displaced the people of Arendelle. Along the way, we get to see the relationships between the characters grow. Disney takes a deeper dive into sisterhood, showing how both Anna and Elsa have an inseparable bond. Meanwhile, Kristoff struggles to find the right time to propose to Anna, while Olaf attempts to better understand the world around him.
It's impossible to match the success of the original film's phenomenal "Let It Go" song, but Disney gave it a good shot. The songs in "Frozen 2" are not as catchy or easy to sing along to, but that won't stop us from trying. While Idina Menzel's powerful vocals make "Into the Unknown" spectacular, my personal favorite song was Jonathan Groff's "Lost in the Woods." Many fans were upset that the Tony-nominated Groff never had the chance to sing during "Frozen," and it looks like Disney listened to them.
With "Lost in the Woods," Disney took viewers for a stroll down memory lane with an 80's boy-band style ballad. As Kristoff sings about being incomplete without Anna, we are treated to a music video featuring Sven and several other reindeer as Krifstoff's backup singers. Kristoff and the reindeer are in the house, everyone.
Olaf continues to celebrate life in his usual happy-go-lucky way. In fact, thanks to Elsa's growing powers, Olaf enjoys a permanent coat of permafrost and no longer needs a personal flurry. His innocent and quirky ways continue to give us lots of good laughs. In his song, "When I Am Older," Olaf sings about how strange events become perfectly normal and understandable when we're older. While we all wish everything would make sense once we're adults that is obviously not the case.
One of Olaf's highlights in the film is when he gives a monologue recap of the original "Frozen" storyline when we are first introduced to the Northuldra tribe, the people who live within the Enchanted Forest. This scene reminds us why we love the little guy so much. Dramatic yet comedic, Olaf's recap lightens up everyone's mood, just like Olaf himself.
"Frozen 2" also has a strong lesson about personal empowerment. Elsa, who has always been afraid of her true powers, learns to fully embrace them by bringing the four elements (water, earth, fire, air) together in order to restore harmony to nature. She even gets another dress, and her hair comes loose!
For Anna, she learns that even though she and Elsa can't be together forever in person, they will always share an inseparable bond. At the climax of the story, Elsa becomes frozen and trapped inside the remote iceberg of Ahtohallan. Anna learns of her sister's fate and is lost without a purpose. In "The Next Right Thing," Anna sings through her grief to continue the quest without Elsa. Anna manages to put an end to the cause of the natural disturbances to once again become the true hero of this story – a reminder that you don't need special powers in order to be a hero.
In the end, balance is restored, Elsa breaks free, and she decides to remain with the Northuldra in order to maintain peace between humans and nature, and Anna becomes the new Queen of Arendelle.
"Frozen 2" gives us a solid sequel to the beloved original. Not only did Disney satisfy fans' desires for more, they also brought both children and adults together once again to enjoy the magic that Disney always brings through their movies.
This story was an honoree in the 2020 Lesher Awards competition.
Leave a Comment