Legacy of PC Music
Honorable Mention, Arts & Entertainment Writing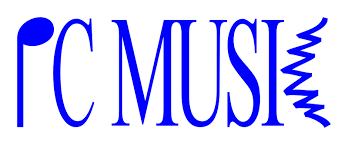 In case you were unaware, the latter half of 2013 was a pop culture event! New artists, like New Zealand singer Lorde and American singer and actress Ariana Grande, were taking the mainstream music scene by storm, and already established acts, like American singer and actress Miley Cyrus and pop legend Lady Gaga, were reinventing themselves in fresh and exciting ways, and it was during this period of pop excellence that PC Music emerged.
PC Music is a London-based record label and art collective founded in June 2013 by British producer, singer, and musical genius A. G. Cook that is known for its surreal interpretation and experimental approach to pop music through a combination of Avant pop, bubblegum pop, and hyper pop with elements of kawaii, camp, and Y2K culture.
The label's sound is characterized by high-pitched, feminine vocals and bright, synthetic textures; and its image embraces the aesthetics of advertising, consumerism, corporate branding, and cyber culture.
Many of its acts use an alias in order to obscure both their identity and the number of artists signed to the label, and early on in its lifetime, PC Music kept tight control over its interactions with the press in order to maintain a certain image of digital secrecy. Over time, however, the label gradually loosened its grip and became much more open about the identity of its artists and the way it operates.
The reaction to PC Music has always been polarizing, with some critics praising it as "innovative" while others dismissed it as "noise", and despite making a name for itself in the U.K. and achieving mild chart success — Hannah Diamond's November 2014 single, "Every Night", reached #28 on Billboard's Emerging Artists chart, becoming the first PC Music artist to impact a mainstream music chart — within its first two years, the label had not yet impacted the international market, but that was about to change.
In February 2016, after working on her third studio album with Cook as her creative director and PC Music affiliate SOPHIE as her primary producer, English singer-songwriter Charli XCX — a commercially successful and well-established artist who impacted charts everywhere with massive hits like "I Love It" and "Boom Clap", dropped her controversial Vroom Vroom EP and changed the face of pop music forever.
Vroom Vroom marked a turning point in the pop world, as it was the first time PC Music was presented to the eye of the mainstream, and just like anything that dares to bring something new to the tasteless GP, Vroom Vroom was met with mixed to negative reception upon its initial release, with some even going as far to deem it "unlistenable".
The negativity surrounding Vroom Vroom didn't stop Charli, though, as she continued this new sound with her 2017 mixtapes Number 1 Angel and POP2, inspiring a new generation of artists to follow in her footsteps and pioneer a movement within the underground pop music scene that emulates the sound and style of PC Music.
These new artists; which include American singer Slayyyter, Australian producer Donatachi, and Spanish singer and rapper Rakky Ripper; have found great success within this newfound community, receiving praise from critics, who have not only given PC Music and Vroom Vroom a second chance, hailing the latter as "bold" and "ahead of its time", but are finally starting to recognize the cultural significance of PC Music and giving proper credit where credit is due.
PC Music isn't just a weird, British novelty act. It's a boundary-pushing collective of talented innovators who have pioneered the future of pop and the future of music in general. This is the legacy of PC Music.
This story was an honoree in the 2020 Lesher Awards competition.
Leave a Comment