The comrades of SRV
A program close to my heart is the Comrades Committee in Leadership.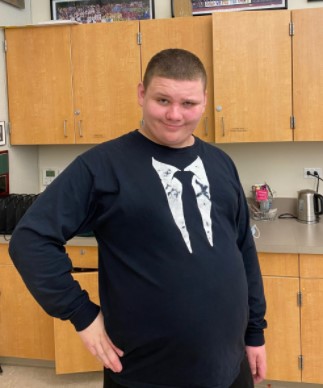 A lot of things make San Ramon Valley High School special — its school spirit and great teachers — but one of the best is the variety of Comrades programs in which students volunteer in Special Education classes.
A program close to my heart is the Comrades Committee in Leadership. This committee assists the comrades in class in feeling welcome at SRVHS and works directly with students in our leadership class.
This year Austin Reid is the representative and fills the role of "general manager" like never before. Austin brings a light to leadership and really is a key role of the class. He thinks that being a leadership student means "to be responsible and to be a general manager."
Among his many talents are posters hanging up around the school. He has become so proud of them and they are his trademark in class. The amount of time and effort he puts into them is admirable and he always strives to ensure his best work is put out there. His dedication to SRV is inspiring as he is determined to make sure every holiday is celebrated for everyone to enjoy.
This committee has allowed us to integrate the Comrades class into school, something that many of their parents want. They want more student involvement with these kids inside the classes because we already do so much outside of school through Fair Chance and the Comrades Club, which are both clubs where non-leadership students can work with the special ed kids after school. Fair Chance led by senior Shealyn Ratto meets almost every day and the Comrades Club, whose president is junior Tim Kerr, meets every Wednesday during lunch.
We go above and beyond to ensure the students are recognized, feel connected to the school, and love SRV. We have many programs that many other schools do not offer and have many people passionate about working with these kids. In an interview, Principal Whittney Cotrell said that "At my previous school, we had a PE leadership class partnering students with Special ED.".
While we offer the class to partner special education kids to exercise and create connections with other students, we have so many activities that go above and beyond to be there for the students. They have their own dances, rally section, events, among other things that go into making their high school experiences the best that it can be." 
SRV students make that impact on their lives by getting involved, being kind, and supporting the class. SRV harvests a welcoming, caring environment that extends to the special needs class. The school is made up of students who want to make a difference and who desire to serve others.
That is what separates this student body from others and contributes to the success of the Comrades programs, their desire to serve.
Leave a Comment