Giving back one brush stroke at a time
Local non-profit organization collects used crayons and remanufactures them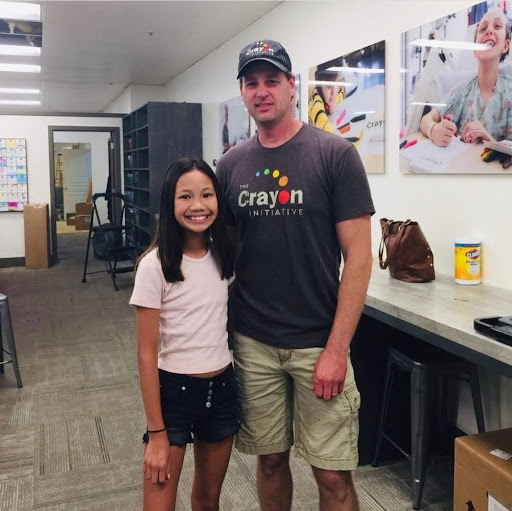 Graphic design is usually viewed as a hobby or a pastime, but Monte Vista High School sophomore Kaitlyn Nim sees it as much more than that. She sees it as a possible career path.
Nim's love for graphic design blossomed when she first got her Apple Pencil in 2018 and has only grown since then.  She created an Instagram account and an Etsy shop to start selling her designs, which eventually led to the founding of her company, Brush Works. 
"When I first started my Instagram, I primarily did calligraphy with different pens and brushes," Nim said.  "That's how the name [Brush Works] came about."
In 2019 Nim decided to turn her designs into decals, stickers, and cards to sell.  She also started to volunteer at the Crayon Initiative around the same time.  
The Crayon Initiative is a local non-profit organization that collects used crayons and remanufactures them into new ones to donate to children in hospitals.  
"I was inspired by the work that was being done to help kids feel better through art," Nim said.  "I decided I wanted to do more to help this organization and decided to give a portion of my proceeds back to them."
Nim is extremely dedicated to her art.  Depending on the amount and difficulty of her orders, she spends between several minutes to several hours working on designs each week.
Although putting in these hours can be tedious, Nim said she finds love in her work, and her customers do as well.  On her Etsy shop, BrushworksByKaitlyn, Nim has an average of five stars with 114 reviews
 "I love seeing the final outcome of my more complex orders," Nim said.  "Seeing how happy my customers are with their order is very rewarding."
This article was written originally for The Stampede, the student newspaper of Monte Vista High School in Danville.
Leave a Comment