'Devious' destruction of Acalanes' bathrooms
Tik Tok trend leads to facilities in ruin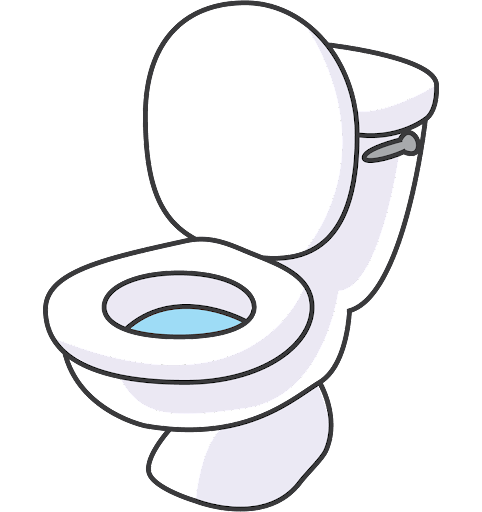 After wandering the halls and wasting valuable class time, students are ecstatic to find the one bathroom that is open. But all that joy floods away as their eyes meet the sight of broken soap dispensers on the ground, apples and oranges clogging in the toilets, and missing supplies. 
   Under the influence of a new TikTok trend, the "devious lick", Acalanes students have vandalized bathrooms on campus, destroying different utilities with no care about the repercussions.
   The trend started around the first week of September, right as school began for many students across the country. Students stole items of value from their schools, mostly from bathrooms including soap dispensers, sink handles, and even urinals. They then posted their acts of vandalism on TikTok and received millions of likes and views. However, to many Acalanes students, the trend seemed too extreme to reach Acalanes. 
    "I've seen it on my phone a lot, and even I thought it was funny when I first saw it, but I didn't know it was going to be affecting schools. I didn't think students were going to be doing this [around the country]," Acalanes sophomore Aiden Yates said.
   When the 'devious licks' began, Acalanes students replicated what they saw on TikTok, mainly targeting the boys' bathrooms. As the week progressed, student damage escalated to thoroughly destroying facilities. At this point, the administration took unprecedented action.
    "We tried to get a handle on it at the beginning," Acalanes campus supervisor Andy McDonald said. "Then when it got to the point where it got too bad we just started locking up bathrooms. [Students] really left us no choice."
   Many students, especially upperclassmen, assumed that the perpetrators of this vandalism were generally freshmen. However, this trend is not limited to a specific student group or grade. 
   "Many people think the perpetrators are ninth graders, but I also have suspicions about other groups and individuals on campus. We also believe that many of our younger students are struggling more with the general behavioral norms of being on a high school campus because of the pandemic and lack of experience," Acalanes Associate Principal Mike Plant said.
   The 'devious lick' trend extends beyond Acalanes. Middle schoolers joined in to tally up views and likes on TikTok, including students at Stanley Middle School in Lafayette. While the incidents are not nearly as malicious there, the trend is still prominent among students.
   "It has been more destructive than in the past and includes breaking the soap and towel dispensers," Stanley Principal Betsy Balmat said. "We have not had an increase in theft but the bathroom destruction has been notable."
   Students caught vandalizing the bathrooms at Stanley face a series of punishments and Stanley continues to limit restroom occupancy.
   "We have given consequences to students for this behavior and it includes communication with parents, apologies to the custodian and maintenance staff, and a great deal of campus cleaning. We focus more on improving the community through cleaning and repair, rather than financial reparation," Balmat said.
   The inconveniences this trend creates on campus frustrates many Acalanes students and disappoints the Acalanes community as it reflects a poor image on all students. 
   "I think this kind of hurts [our image], it paints us in a pretty poor light that the students are willing to actually vandalize the school [because it] all costs money, and it's extra work for the janitors to replace things," Acalanes sophomore Jack Miller said. 
   The consequences to these acts of vandalism have cut off students' access to clean, well-functioning bathrooms. However, the effects of these "devious licks" go much deeper than staining the image of Acalanes. Custodians and staff at Acalanes feel disrespected and unappreciated when these acts occur.
   The vandalism "affected [our work] too much because we usually have an extra person and her work is checking the bathrooms," Acalanes custodian Edgar Gonzalez said. "Before it would take her 20 minutes to clean the bathroom, and now it's taking 45 minutes to clean a bathroom. That's not acceptable, they are making us work more than what we are supposed to do."
   Due to the impacts on its custodial staff and on its facilities, Acalanes administration changed its policies regarding bathroom use and staff supervision.
   "We have increased our staffing at lunchtimes and asked teachers to tighten up bathroom and break policies. What is a shame is that, if this continues, we will have to take actions that would penalize many, such as shutting down certain areas of campus during lunch, because of the actions of few," Plant said. 
   While administration cannot discuss details regarding specific students, Acalanes continues to investigate the vandalism with the help of the police.
   "Anyone caught vandalising school property will be subject to progressive discipline and possible police contact," Plant said.
   After weeks of vandalism in schools throughout the nation, TikTok announced that it would ban "devious lick" videos from its platform as they violated community guidelines. TikTok community guidelines explicitly state that "criminal activities cover a wide spectrum of acts punishable by law, including theft. To prevent such behavior from being normalized, imitated, or facilitated, [TikTok] removes content that promotes or enables criminal activities."
   Although the trend is on the downturn, the repercussions are still apparent. Across the campus, sink faucets are still missing, toilets are still clogged, and the reconstruction of the bathrooms is underway. 
   According to Plant, reconstruction of the campus bathrooms will cost upward of $10,000. While the Acalanes Union High School District schools have the funds to repair this destruction, other schools across the country are less fortunate and must deal with the effects for a prolonged period of time.
   "I think the value of a dollar is probably different depending on where you are," McDonald said. "I think that when kids are doing this they are probably not concerned about how much it's going to cost or how much work time it's going to take to get everything repaired because I think if they did they would probably think twice about it because it's not a cheap repair."
   In addition to the monetary cost of refurbishing Acalanes, many see these acts of vandalism as ignorant as students demonstrate a lack of appreciation for Acalanes and its resources.
Leave a Comment