Ongoing fight for transgender rights
Anti-transgender bills can also impact cisgender students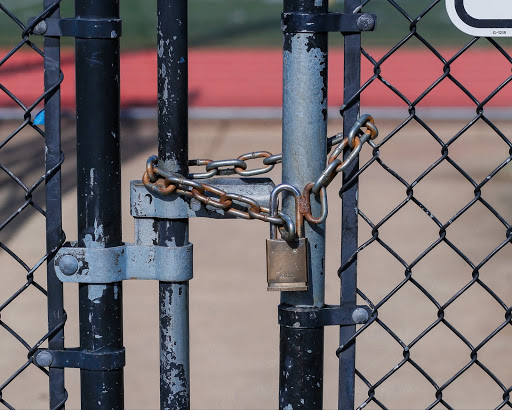 Transgender visibility has been on the rise in recent years. While this trend is positive for transgender individuals, it has also led to the rise of bills attempting to restrict transgender athletes from participating in competitive sports.
Transgender participation in sports has become a controversial issue in recent months. With this increased attention, many  state legislatures have passed bills to prohibit transgender people, usually transgender women, from playing on sports teams of their gender.
Transgender athletes have persevered through challenges and hardship for decades. On Aug. 16, 1977, a transgender woman named Reneé Richards won the right to compete in the women's US Open tennis tournament. The case marked a victory for transgender women across the country, and it set a precedent for similar cases across many different sports.
In 2003, the International Olympic Committee ruled that transgender men and women could compete on sports teams of their gender if they underwent a form of hormone replacement therapy for a length of time determined by a physician. After 18 years, this protocol is still in use in the Olympics.
Hormone replacement therapy, commonly known as HRT, is a medical process in which transgender people undergo puberty of their gender through injection or pills of estrogen or testosterone. Several athletic institutions require this process to occur for transgender athletes to participate.
Throughout most of 2020 and part of 2021, bills legislating against transgender people participating in their gender's sports teams have spread across the country. Beginning on March 16 in Idaho, state legislatures across the country have passed bills restricting transgender athletes from participating in sports. Since then, legislatures have passed bills in Mississippi, Arkansas, Texas, and an increasing number of other states.
These bills vary in their details, but they generally entail forcing transgender women and girls to play on men's sports teams. In several states, these bills allow transgender men and boys to play on either team.
"They're forcing [transgender people] to become someone they don't want to be," freshman Nicole Parlett said. "It is kind of just forcing people into something they don't really want and could affect their self-image and what they think of themselves."
The argument proposed by politicians pushing these bills across the country is that transgender women will dominate women's sports because of their physical advantages based on their biological sex. This legislation seeks to eliminate these advantages by grouping transgender women and girls with cisgender men and boys, with some bills referring to a transgender woman as a 'man who identifies as a woman'.
Idaho Gov. Brad Little, one of the proponents of the first such bill that passed in March 2020, says that he signed the bill because he's worried about "girl's right to participate without having to be concerned about who they're competing with".
These bills disregard the fact that HRT can level the playing field between transgender women and cisgender women, as has been proven through multiple scientific studies. Transgender men are shown to exhibit similar levels of strength and endurance as cisgender men after taking HRT for at least half a year.
Anti-transgender bills can also impact cisgender students. One bill recently passed in the Florida House, known as HB 1475, states that if a parent complains that a student on a girls' sports team is too androgynous, a doctor or a school nurse would test the student for their biological sex. This would happen either through physical examination of their genitals or through a test of their levels of testosterone. Thus, gender-nonconforming cisgender women and girls would undergo the same scrutiny as transgender women and girls.
Many students at Acalanes feel that restricting transgender athletes to the sports team of their biological sex is unjust.
"I think it should be up to the players' choice, to see if they want to be on the men's team or the women's team or whatever team. It shouldn't be based on their testosterone levels," sophomore Andrew Zheng said.
These anti-transgender bills have expanded beyond the sports field. In Texas, for instance, SB 1646 would label parents and medical professionals that consent to the administration of puberty blockers, HRT, or surgeries to those under the age of 18 as child abusers. SB 1311, another bill in Texas, would prevent liability insurance coverage of transition-related care including puberty blockers.
The rise of anti-transgender bills has many across the nation worried about the consequences. In response, some are beginning to protest against the bills, and the videos of their speeches have gone viral across social media.
Several organizations such as the American Civil Liberties Union (ACLU) plan to challenge some of these bills across the country, including Arkansas' HB 1570, which prevents health professionals from recommending transition-related care to those under 18.
"This is a sad day for Arkansas, but this fight is not over — and we're in it for the long haul," ACLU of Arkansas executive director Holly Dickinson said in a statement to the public. "We are committed to doing all we can to support these families and ensure they know how to continue to fight for their rights and get the care and resources they need."
More than 30 states have passed or are trying to pass these 'trans bans'. There have been no such bills proposed in California, and it appears that there will be no such bans in the foreseeable future, whether on a state-wide or local level.
"We're a very welcoming community and a very welcoming school," Acalanes junior Sheridan Perlman said. "To put such bans on a school so welcoming and such a tight-knit community, I don't think it's a good look for our school and I don't think it's necessary."
Leave a Comment