Miramonte school ranking falls
Principal says class offerings more important than ranking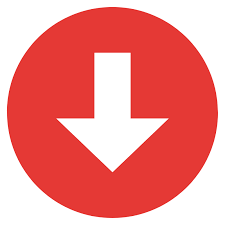 According to US News and World Report, Miramonte's national and state school rankings have fallen from their previous standings. In 2019, US News ranked Miramonte as the 28th best school in California with Campolindo and Acalanes following at numbers 30 and 65, respectively. By contrast, Miramonte's current ranking is 78th in California and Campolindo's ranking has risen to number 22.
"This seems to be the first year that we have dropped for a while.  Since our schools are all very close in performance, I see this as a normal pattern — some years we will come up a bit higher, other years Campolindo will," Miramonte principal Julie Parks said.
"I am very surprised by this drop because I know that Miramonte has always been a good school, and especially since Campolindo is still so high on the list this is not something I would have expected. Virtual learning is largely impacting students in many different ways, which could affect the schools ranking," Miramonte junior Ava Lagaay said.
US News reports Miramonte's reading proficiency as 73 percent, its mathematics proficiency as 64 percent, and states that 74 percent of students passed at least one Advanced Placement (AP) test.
US News ranks high school students using a set of statistics from the annually updated Common Core data from the U.S. Department of Education. 
"A couple of years ago, we did have an anomaly dip in test scores. The most recent scores are much higher, but I believe that the current reporting reflects the year of decline. Sometimes this happens depending on the cohort of students, events that may be impacting students, or preparation. To address the dip, we completely transformed our test preparation and it seemed to work," Parks said.
Some students express worry about the new rankings and their potential impacts on the way colleges view the rigor of Miramonte and the validity of students' grades. 
"Miramonte's drop in ranking does worry me a little bit, since I know that the ranking of our school is something that has been important for many students applying to college in the past. However, I know that Miramonte is still a very good school, so I am not too concerned," Lagaay said.
Parks stated that the specific numerical ranking has less of an impact on colleges' perception of Miramonte than does Miramonte's offering of rigorous classes, co-curricular activities, and extracurricular pursuits. 
"The other thing that is important is that colleges are looking at school performance over a much larger window than one year. We have a legacy of excellence at Miramonte that continues, whether we move up or down slightly in rankings. Colleges know this. Our students are only positively helped by being able to show Miramonte on their transcript," Parks said.
Other students were not incredibly concerned with the school's ranking in regard to college applications and would prefer the school to emphasize wellness, including mental health, more than anything. 
"To help students with their college applications, staff and administration should emphasize healthy learning practices. Making sure that students get sleep and prioritize their mental health inevitably improves academic outcomes. But even more important than college admissions, students should feel that they are learning and growing as people," Miramonte junior Tom Inouye said.
Leave a Comment