Acalanes could end controversial nickname
Sports culture questioning some traditional mascots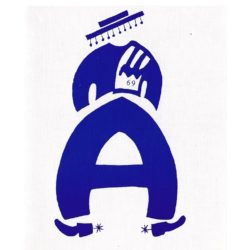 Sports teams all over the world have proud supporters who root for their favorite teams. From merchandise and clothing to watching games, proud fans associate each team with their nicknames and mascots. Recently, though, many concerned observers have called for changes in some mascots and nicknames that carry negative and politically offensive connotations.
The 'Dons,' Acalanes High School's nickname,  is one of those that have drawn fire.
Society is recognizing many more social issues that have been previously ignored. Worldwide, team mascots and nicknames have faced backlash for being politically insensitive and controversial, and organizations receive pressure to change them constantly. 
In light of arising social movements like Black Lives Matter, various historical statues and monuments face reconsideration and possible removal to accommodate the complaints that such statues are demeaning to groups of individuals based on race, religion, or gender.
The issue of mascots and nicknames, and their controversial racial connotations, is a pressing concern across the country. From our very own Acalanes Dons to the ex-Washington Redskins (now the "Washington Football Team"), countless mascots and nicknames are facing examination.
The Washington Football Team changed its name primarily because of pressure from the Native American community. Before the change, Nike removed all of the team's apparel from its stores, urging the Washington team to change its nickname. Along with Nike, fellow corporations boycotted the Redskins logo. 
 However, Acalanes junior Katherine Montoya has a different perspective  regarding the removal of the Redskins.
"Personally, the mascot did not bother me," she said. "The removal of the mascot actually made me sad because my culture was represented by a professional football team and now it is not."
 The Acalanes community also has a decision to make regarding its mascot, the Don. The Don represents a well-respected Spanish gentleman who is usually a self-made, successful landowner. 
Acalanes Vice Principal Mike Plant weighed in on the history of the Don and its background at the school.
"My understanding is that the land was granted to the Dons, and was done so without a fair provision for the Indigenous peoples of that time. One perspective is that the land was stolen and the Indigenous people became de facto slaves," Plant said.
Those who see the Dons as fit for change want the new mascot and nickname  to represent the respected values that we cherish at Acalanes, something to be proud of. The Dons has a long, important history, and isn't a decision to be made lightly.
Those who aren't affected culturally by the mascot remain indifferent. 
"I have heard about Acalanes wanting to change their mascot. Personally, it does not bother me," Montoya said. 
 Rebranding a nickname is often costly. According to Plant, however, rebranding the Acalanes nickname is not a major financial issue.
"Most stuff would be easy to transition over, once/if we pick a new mascot and nickname. The wall murals and certain other things would be tricky but my understanding is that the cost itself is not prohibitive," Plant said. 
Considering the history of the Dons, if many students are offended by it, the school would consider the change.
"If the Dons has a negative meaning for some, then we need to examine whether we want to continue with the Dons as our mascot," Plant said.
Some students see the Dons as a source of school pride and something that brings together our community. 
Junior Levi Rudin thinks that the Dons mascot plays an important role in school athletics in that it unites students.
"As a student-athlete, I believe that the energy and spirit the Don brings to sporting events is irreplaceable. Also, our school mascot strikes passion in our students and brings out the enthusiasm to help us in games, especially the playoffs," Rudin said. 
The Acalanes community wants everyone to feel welcome and create a safe environment for its members.
"As a leader, I do not want to ignore something that is causing harm to anyone,"  Plant said.
Leave a Comment
Your donation will support student journalists of Contra Costa County. Your contribution will allow us to enhance our website and raise funds for student scholarships and to support journalism teachers.