First Place, Newspaper Design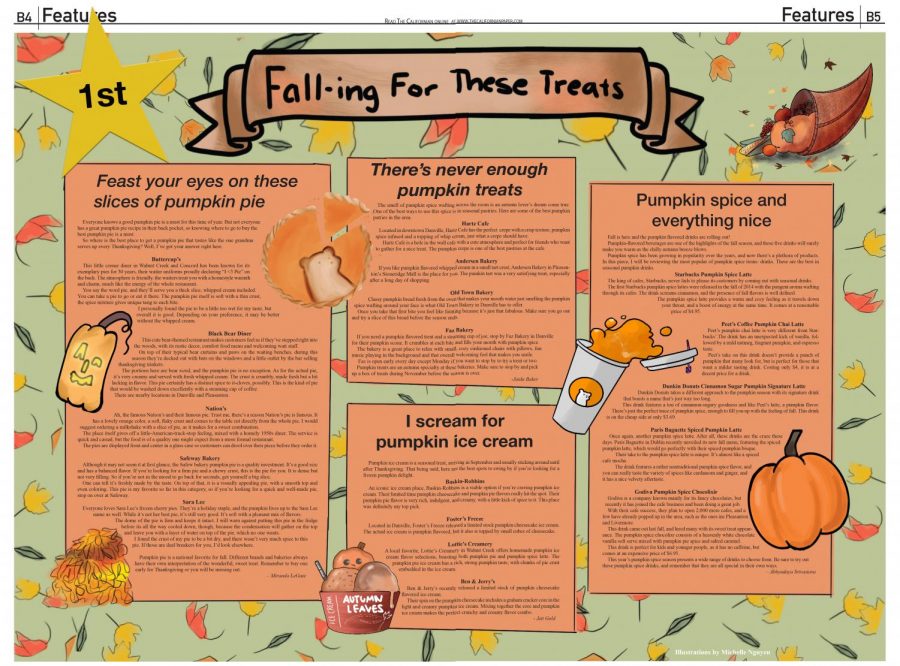 Falling for these treats by Michelle Nguyen, California High School. A tasty layout of autumn treats at restaurants, shops and stores nearby. 
Leave a Comment
Your donation will support student journalists of Contra Costa County. Your contribution will allow us to enhance our website and raise funds for student scholarships and to support journalism teachers.