What's censorship?
Third Place, Editorial Cartoon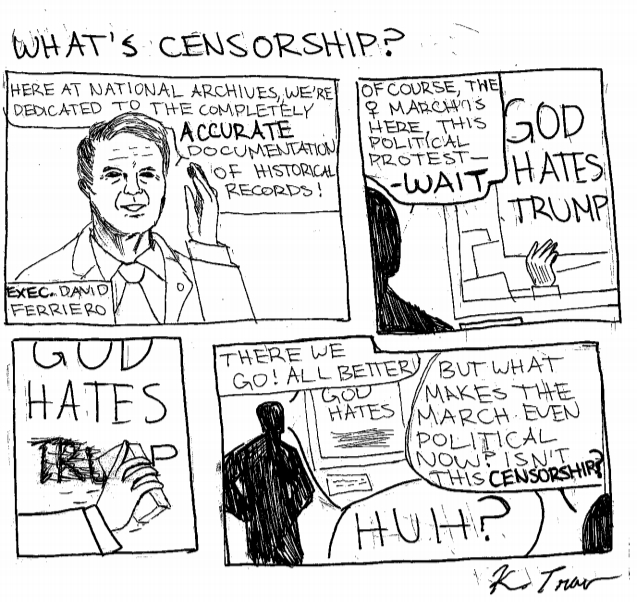 What's censorship? by Kelly Tran, Pinole Valley High School. By censoring political expression, did the National Archive commit political expression?
This story was an honoree in the 2020 Lesher Awards competition. 
Leave a Comment
Your donation will support student journalists of Contra Costa County. Your contribution will allow us to enhance our website and raise funds for student scholarships and to support journalism teachers.